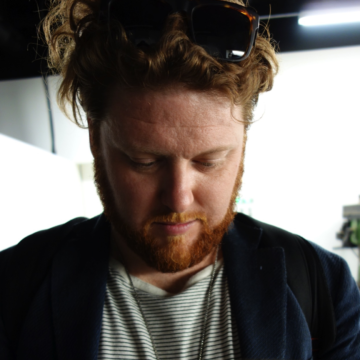 Julian Stadon
is an Australian artist/designer/curator/researcher/educator. He is also the director of marart.org. Previously, he was Programme Leader of Digital Media Design at The University of Hertfordshire, Subject Leader in Innovative Media at London College of Fashion and Senior Lecture of Interface and Interaction Design at FH Salzburg. He is currently a Steering Committee member for the International Symposium on Mixed and Augmented Reality. Previously, Stadon founded and directed Dorkbot Perth. Originally studying Marine Biology, then Fine Arts and a Master of Electronic Art, Stadon's current PhD research focuses on how art can better our understandings of identity, augmentation aesthetics, the relationship between bodies, embodied data and data bodies in the Anthropocene.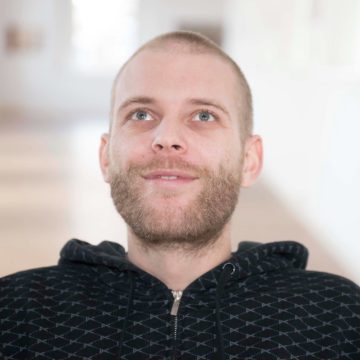 Erik Overmeire
Erik Overmeire is a creative coder/artist based in Rotterdam (NL) where in 2010 he graduated from the Willem de Kooning Academie. He is part of World Wilder Lab where, together with Kasia Molga, he works on the intersection of art, science, design and technology to facilitate artistic expression for biological entities. Besides his work with World Wilder Lab he also regularly collaborates on the production of artworks or exhibitions by artists such as Geert Mul, Kasia Molga, Ricardo O'Nascimento and Alicia Framis.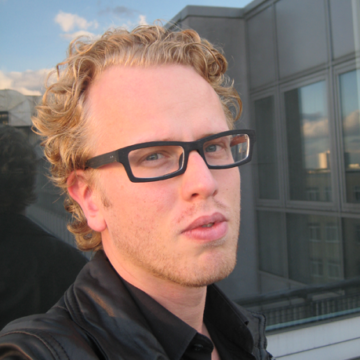 Boris Debackere
As a media artist his main interest is the possible integration of different expression forms, with an emphasis on electronic sound and image. Most recent work and research is concentrated on translating and transforming the cinema concept into other forms like Live Cinema performances and audiovisual installations. His work includes 'vortices' and 'probe' reactive installations dealing with the relationship between the viewer and the screen.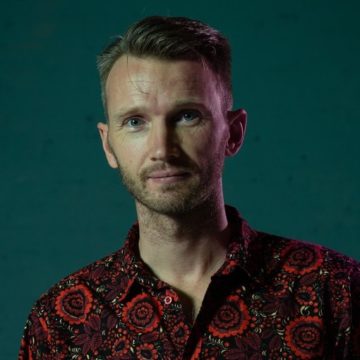 Jan Misker
Jan Misker is a project manager at the V2_ Lab. He is responsible for managing R&D projects that have a strong technical aspect, for example involving Artificial Intelligence or Augmented Reality. In this capacity he bridges artistic concepts to the latest technological developments. Projects he lead include a wide range of artworks, science collaborations, the Summer Sessions network for Talent Development, and curating and coordinating art exhibitions.
Prior to his appointment at V2_ Jan worked as a researcher in the field of Man Machine Interaction. Jan holds an MSc in Cognitive Science and Engineering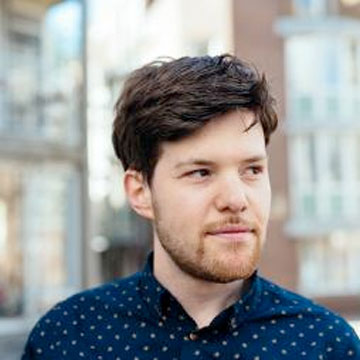 Roland Van Dierendonck
Roland has co-organized events about open-source hardware, digital biology and biomaterials, and exhibited several bio-related art-science works. Next to this, he teaches in the biospace at the Product Design department of the Utrecht University of the Arts. He really enjoys tinkering with creative technologies and music, making illustrations, and collaborating with diverse people. Roland has a MSc. in Media Technology at Leiden University and a BSc. in Bèta-gamma, specialization in Biology, at the University of Amsterdam.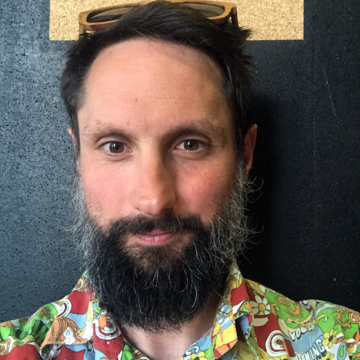 Daniel Artamendi
Daniel Artamendi is a computer engineer, artist and curator. He started his relationship with the aesthetic practices working in Arteleku, the legendary art production center in Donostia-San Sebastian, Spain, as a technical coordinator of the activities and supporting the Artist in Residence program. Later, he jumped to Tabakalera to work in Ane Rodriguez Armendariz's cultural project until late 2018. He has colaborated with other art institutions in Spain ( Laboral, Medialab Prado, FCAYC, Donostia 2016 – European Culture Capital, Carreras Múgica Gallery, KM and others ), and helped artists of any artistic practice to develop the tech side of their projects.
His ongoing arts based research is centered in articulating tensions between labor and digital technology. His works cover different topics such the authorship in artificial inteligence age, robot rights or the consecuences of fully automated work enviroments.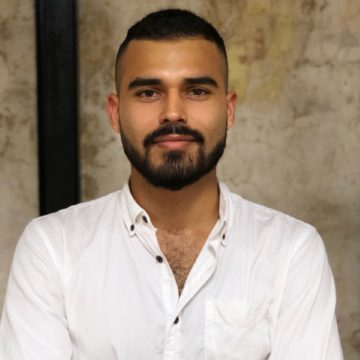 Emanuel Flores
Emanuel "Manolo" Flores is a bioengineer from the Yucatan Peninsula. Manolo has the vision that when we achieve a complete understanding of information processing inside cells, we will be able to harness it towards making more sustainable systems, from cells to cities. Manolo is currently working on citizen science and smart cities projects in the R & D department in the Fab Lab Yucatán. 
Manolo will be starting his Ph.D. at Caltech this summer working to unravel gene regulation in at the Rob Phillips Lab. His interests center in bio fabrication using synthetic and understanding different scales of biology using data and mathematical models.