BioArt in the Public Sphere @Coalesce: Leonardo Laser Talk, Hallwalls Center for Contemporary Art, 2022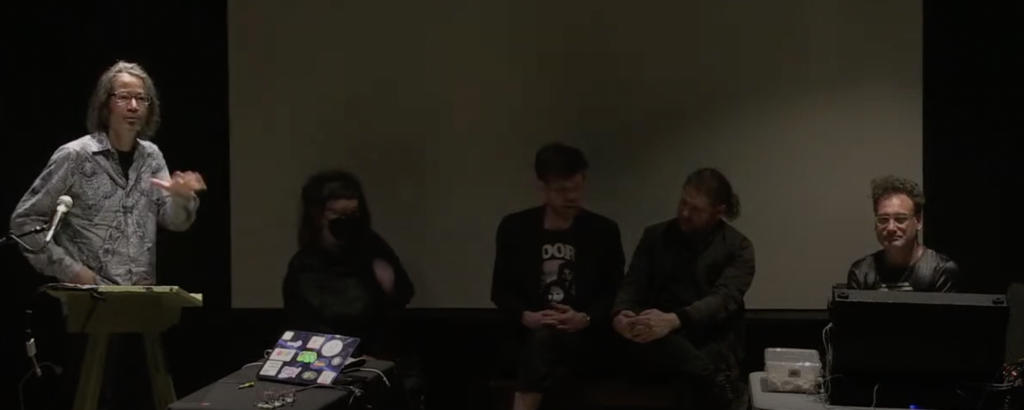 Towards the end of the Feel Your Fermented Biome Artist in Residency at Coalesce Center for Biological Arts at the University of Buffalo, all current residents were invited to take part in a Leonardo Laser Talk at Hallwalls Center for Contemporary Art. It was a rather pleasant situation, having already given a Leonardo Laser Talk for the first time in Linz 1 month earlier! 
The speakers featured special guest introductory speaker, Dr. Jens Hauser, bio-media scholar and curator based in Paris, France, who Julian has in fact known since they first met in 2008, so this was a particularly awesome surprise (as was the 35km bike ride we did the following day!). The ohter speakers were BioArtists Rae Yuping Hsu, Tosca Terán aka nanotopia and of course Julian and Roland van Dierendonck, presenting the outcomes of their research into microbiomic assimilation, the effects of heavy microbe loading diets with particular genera of bacteria that are products of fermentation processes, and experimenting with methods for interfacing the complex microbiomic data sets that result from the DNA extraction and analysis.